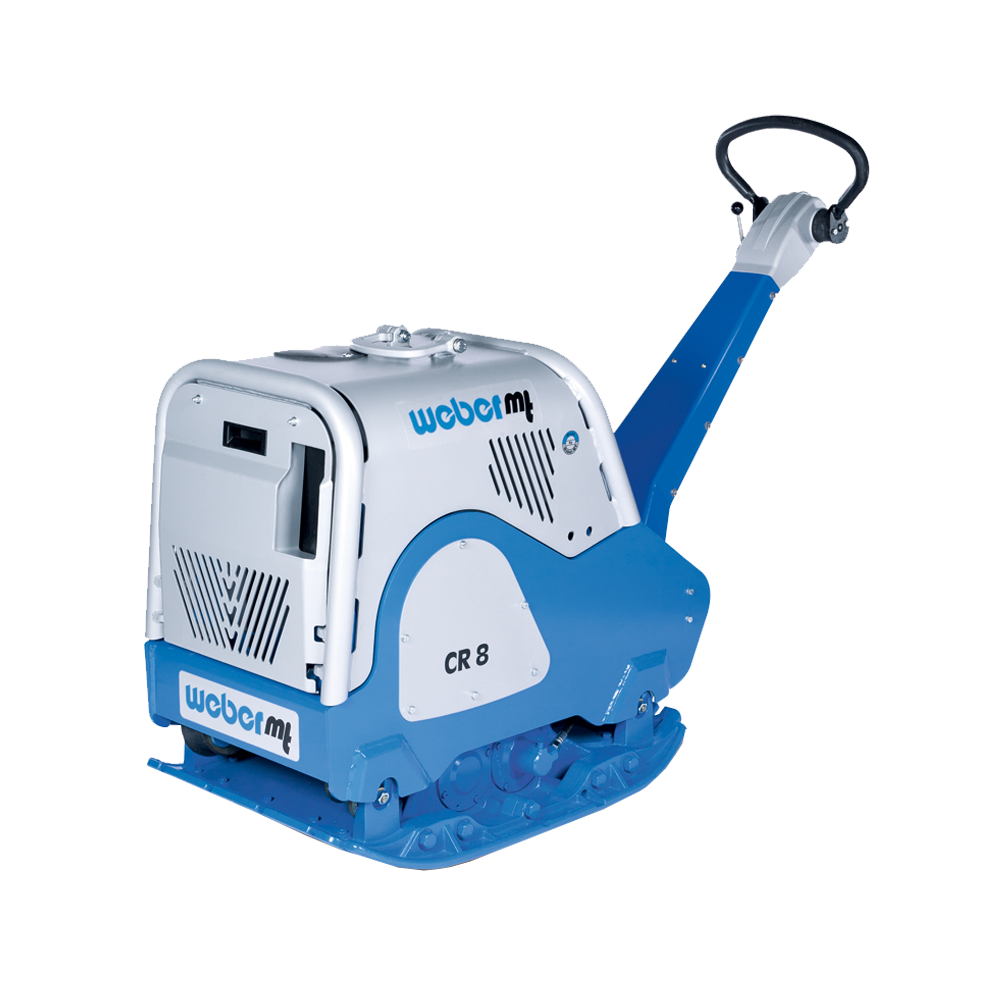 CR 8
They raise the bar in the premium class of manually operated soil compactors: CR 8 made by Weber MT.
Their range of application spans from classic earthworks to paving. The balanced operating characteristics, low hand-arm vibrations and ergonomically designed handles allow you to work without getting tired and guarantee a high degree of user comfort. Handy features include lockable fold-up guide bars, which let operators adjust units to their height, and large lifting eyes, which make it possible to load the vibrating plates in a quick and safe manner. The CR 8 is also available with WEtrac - the Weber MT machine data telemetry.
The new premium class: powerful, sturdy, reliable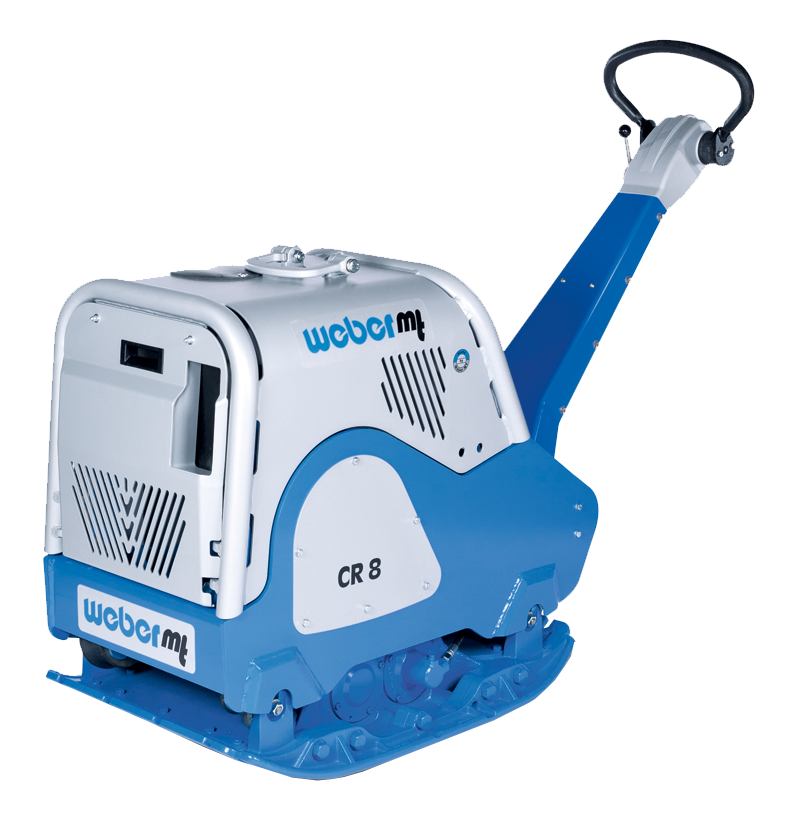 Great power reserves of the engines. Lower power losses thanks to force transmission by V-belt
Extended service life of the engines thanks to reduce dust in the engine compartment. Aspiration of cooling and combustion air from the operator side
Low maintenance requirements thanks to, e.g., the centrifugal clutch with automatic tensioning feature
Throttle cables safely installed inside the guide bar
Variable working widths thanks to the use of extension plates
E-start is standard
Easy access to all essential maintenance points
Available optional extras: Polyurethene pad, Extension plates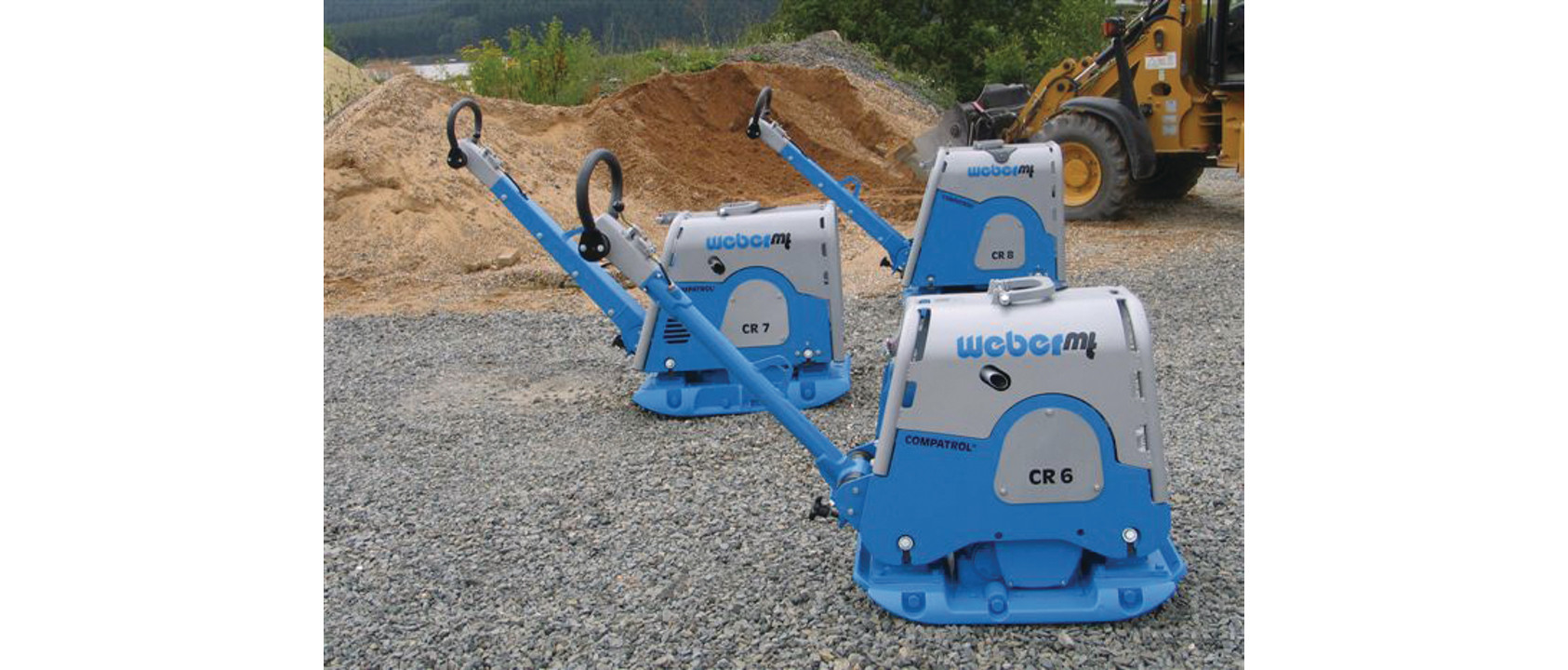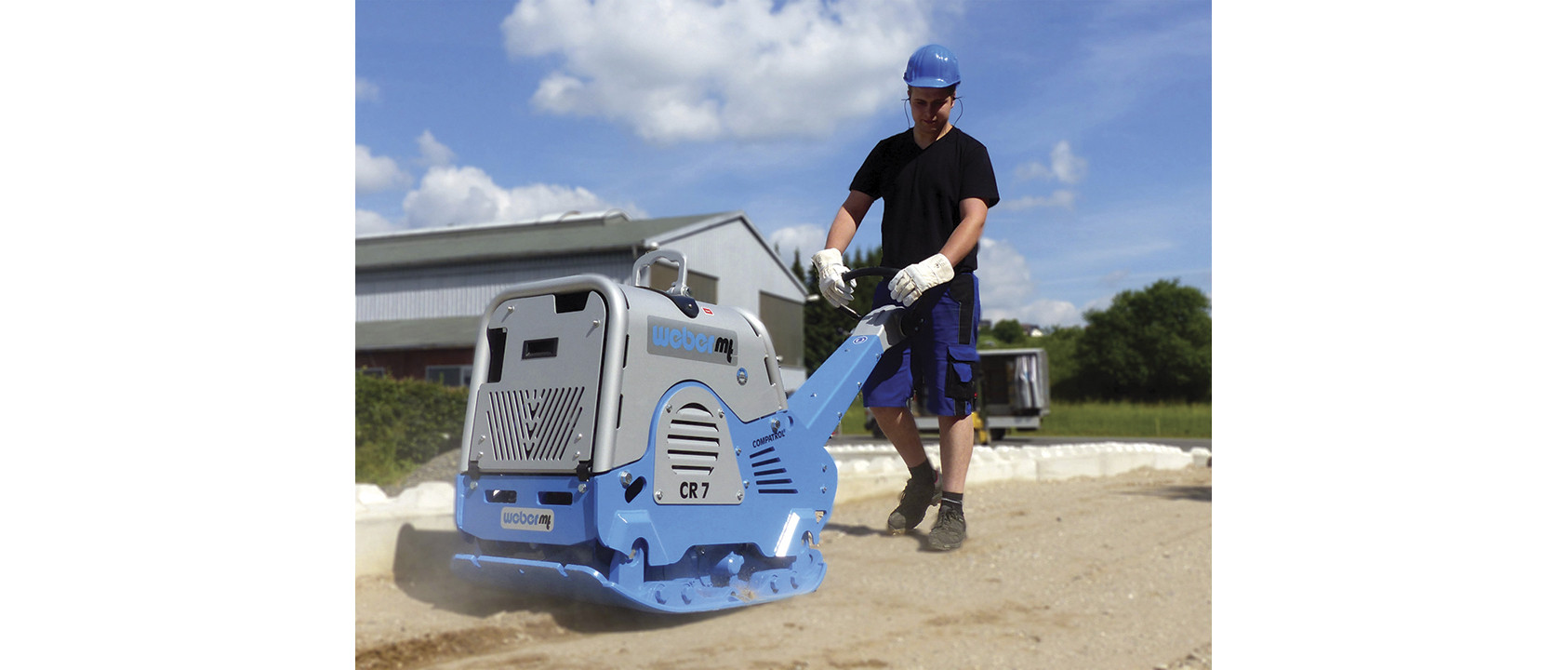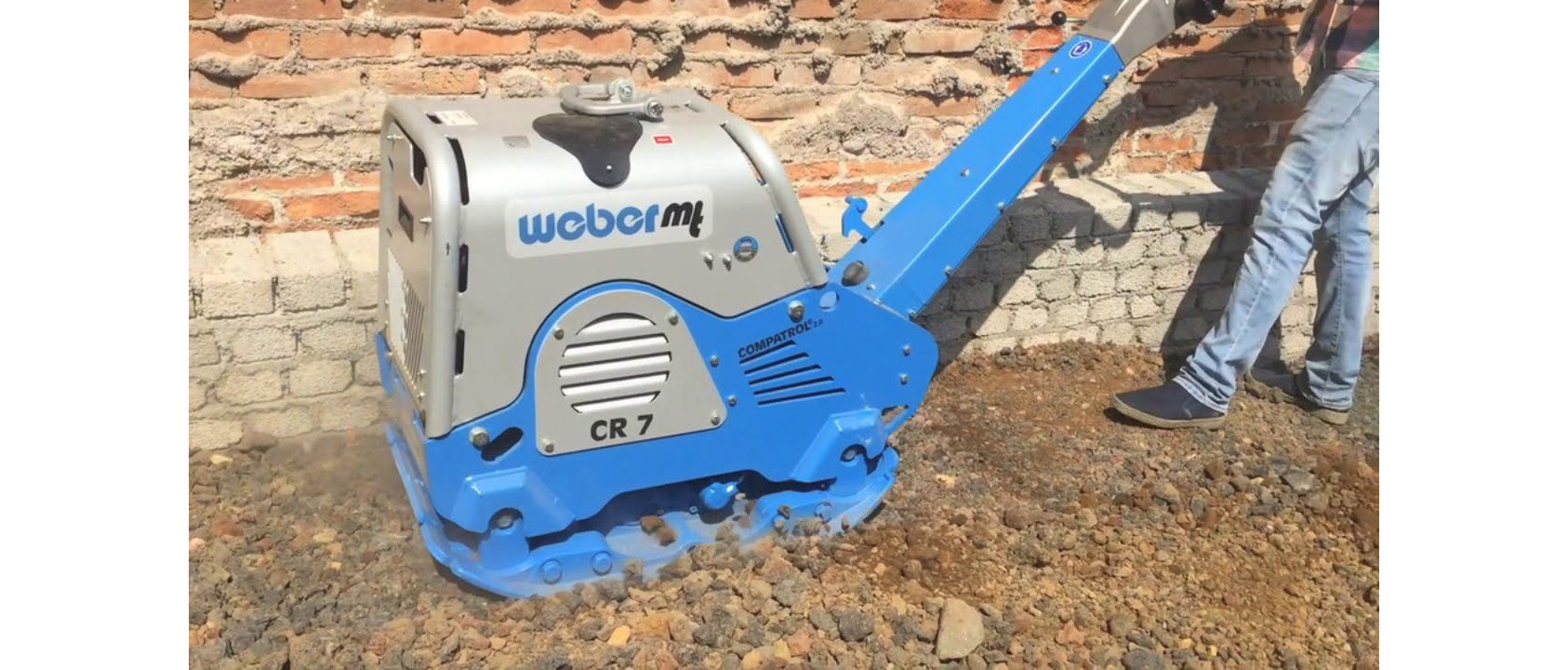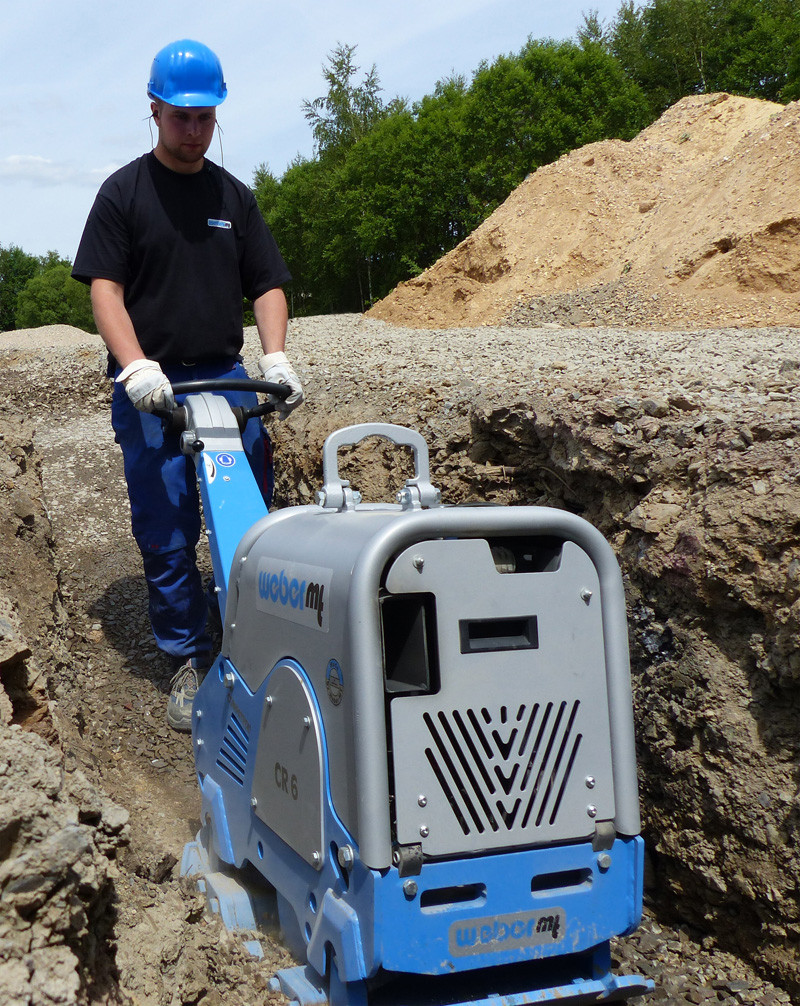 You might also be interested in other technological advantages.